Wireless UHF Receiver
Designed to be carried on set for hours

Wireless UHF Receiver
Designed to be carried on set for hours

Designed to be carried on set for hours

Multiple display setting
The image can be displayed in Full, Broadcast or Under-Scan Modes. In Full and Under-can modes the Operator has the comfort to know the full video image is displayed without any cropping.
Multiple Adjustments
The manual mode provides adjustments for Brightness, Contrast, Saturation and Hue in NTSC. More advanced features such as Sharpness, Blue Check and Green Screen, Flips & Auto Reverse, Display modes and Ratios are achieved in digital mode.
Lock Function
The Lock function prevents accidental activation of the digital mode: once "locked" the monitor operates like an original 6.5" Rainbow™.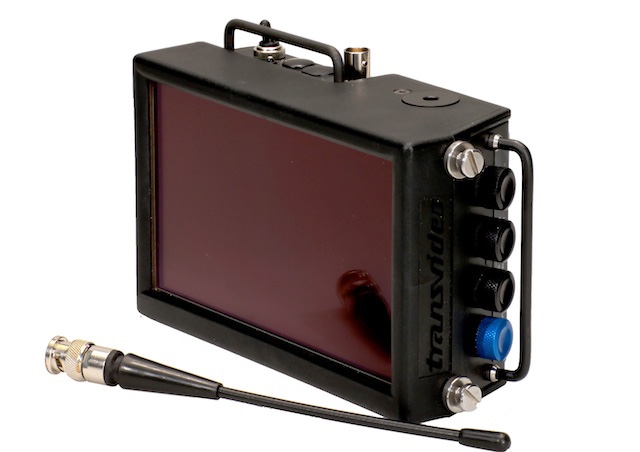 Input / Output

2 x CVBS + 1 x Automatic loop though BNC)
1 x CVBS + 1 Processed Video out (Hirose6)

Frequency Band
Channels

UHF / VHF from 48.5 to 855.25MHz
2 to 13 and 14 to 69

Contrast Ratio
Viewing Angle
Brightness

max 700:1
±65° H, +50°/-65° V
>900Nits

Dimensions
(l x w x d)

163 x 100 x 58.5 mm
6.4 x 3.9 x 2.3 inches

Power


XLR4 connector (-1, +4)
10 - 36V DC / 13.2W

Operating Temp.
Storage Temp.

-30°C +60°C
-40°C +80°C