TITAN

HD
STATE OF THE ART WIRELESS VIDEO HD/SD
TRANSMISSION SYSTEM
TITAN

HD
STATE OF THE ART WIRELESS VIDEO HD/SD TRANSMISSION SYSTEM
REAL TIME TRANSMISSION
Titan HD is a state of the art digital wireless video HD/SD transmission system. Based on a 5GHz ISM band COFDM MiMo wireless system, Titan HD carries RGB or YCrCb 10-bit signal (HD SDI and HDMI), as well as SD SDI and composite. It transmits without any loss in a normal environment with a latency below 5ms, providing real time monitoring. Signal strength and stability are excellent.


PLUG AND PLAY
Setting up the Titan HD is really easy. Once transmitter and receiver have been paired, they can work for hours. There is no need to pair the modules at each start-up. In automatic mode transmitter and receiver will find together the best available channel. Several advanced possibilities allow to re-link faster in case of signal loss, or to set one Titan HD on upper channels while another is set on lower channels.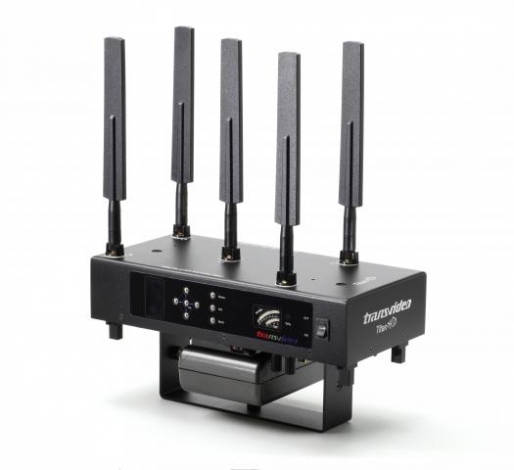 LINK
The channel selection can be manual or automatic. In Broadcast mode up to 6 receivers can be linked to a single transmitter. In P2P mode the link is possible only between one receiver and one transmitter, but data transmission from receiver to transmitter is possible (S/N ratio & GPI/GPO).
AUDIO & METADATA TRANSMISSION
Two audio inputs (Tx) and outputs (Rx) can be either balanced analog or embedded in the SDI. Timecode and Tally (REC on/off) transmission are possible in place of one audio channel (if any embedded in the SDI). Possible bidirectional remote signals with GPI/GPO.